It is our promise to you that you will find your experience at Deck The Walls to be fun and easy. We make sure our store is clean and comfortable for our customers and that we are dedicated to nothing but art, home décor and the best in custom framing. Our designers and framers are all friendly and knowledgeable, are here to give you best advice available. We are committed to helping you pick out the best framing treatment to display your artwork beautifully and keep it in great shape.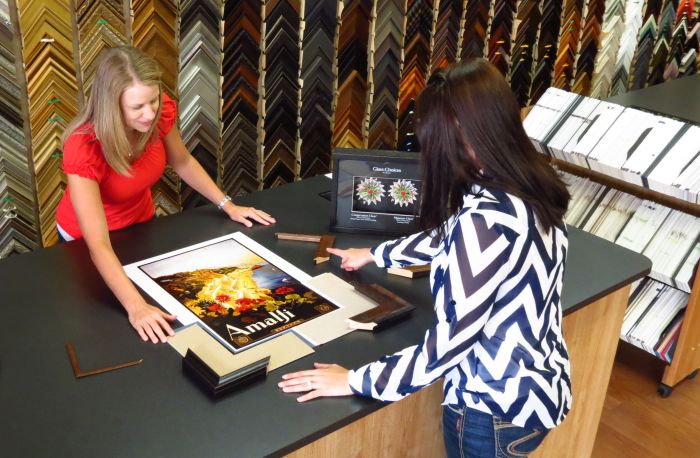 Deck The Walls stores are all independently owned and operated, so that means your money stays in your community. It also means that the owner is in the store and may even be the person who helps you design your framing. In addition, all work is done at the store, so you never have to worry about your artwork leaving while it is being framed.
Everyone at Deck The Walls is trained in the latest and best framing methods, so you can be sure that you are getting the expert advice you need to keep your art looking good and kept in good shape for many years. Our guarantee on workmanship and materials is our promise that you will be happy; if anything fails to meet your expectations we will make it right for you with no questions asked.